Chapter 7 Bankruptcy Attorney College Park
The Bankruptcy Law Group LLC serves Stockbridge, College Park, Newnan, & Atlanta
---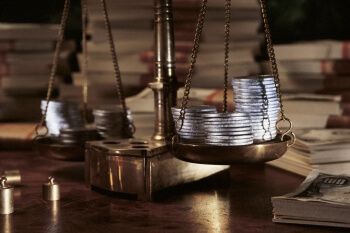 Reasons To Choose our Stockbridge Chapter 7 Bankruptcy Attorneys
We proudly offer free consultations
We provide flexible availability
We have over 15 years of experience
We prioritize client satisfaction
We have an extensive track record of success
---
If you are struggling to stay on top of your bills because of your debts, our team at The Bankruptcy Law Group LLC is here for you. We have assisted countless individuals with filing for bankruptcy, including Chapter 7. It is the most common kind of bankruptcy because of the nature of what it accomplishes. Chapter 7 is a form of debt liquidation that clears nearly all of a person's debt, allowing them the chance to start over financially.
Do I Qualify For Chapter 7 Bankruptcy?
But not everyone qualifies under Chapter 7 bankruptcy. In order to be eligible, a person must pass the "means test," which compares their monthly income to the median income. If you are interested in filing for Chapter 7 bankruptcy, we can guide you through the entire process, step-by-step.
College Park Chapter 7 Bankruptcy Lawyers, Dedicated to Protecting Your Rights
Since 2007, our firm has been known for offering compassionate and reliable legal representation to men and women undergoing financial trouble. We will handle all the details of your bankruptcy matter so you have one less thing to worry about. To make it easier for our clients, we offer late evening and weekend times so our busy clients are able to meet us. Our firm serves clients near College Park, Stockbridge, Newnan, and the surrounding Atlanta area.
By working with our firm, you may also benefit from:
A personalized legal approach to your case
Step-by-step guidance through the whole bankruptcy process
Peace of mind in knowing we offer emergency legal counsel
Skilled representation from a firm that received the Avvo Client's Choice Award for Chapter 7 in 2014
End the nightmare. Turn to The Bankruptcy Law Group LLC for help.
Dealing with insurmountable debt can be an overwhelming and distressing experience. We wish to help you get your head above water so that you can move on to a more financially stable future. We can help you end the nightmare, creditor harassment, and stress. Reach out to our bankruptcy attorneys in College Park today.